Notice

Colib'read project is now officially finished, but our efforts continue. Algorithmics and tools development are still ongoing.
With the Colib'read Galaxy tools suite, we give the possibility to a broad range of life scientists to analyze raw NGS data. More importantly, our approach allows to keep the maximum of biological information from data and use very low memory footprint.
Galaxy Instances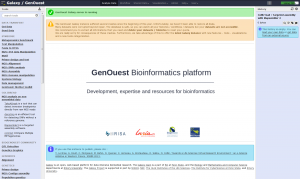 The colib'read tools can be used on these two Galaxy servers.
GenOuest galaxy server: requires a GenOuest login and password.

A Galaxy instance is dedicated to the Colib'read project, for testing the tools without needing a GenOuest account.
Datasets are available on this instance in order to test the proposed tools.
A web page describes the tool suite and how to test each of the tools through examples and associates datasets.
Toolshed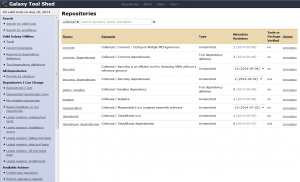 Galaxy toolshed packages are reachable on the main (searching for the "colibread" term or "cmonjeau" owner repositories) as on the GUGGO toolshed (under the Next Generation Sequencing category).
You can see these Galaxy tools on the related github page.
Docker